Attention: Public Sector Chief Executives, Directors, Heads of Departments, Heads of Human Resources, Heads of Learning & Development, Heads of Organisational Development and Heads of Performance Management
Discover how to achieve savings and boost performance in your public sector organisation despite budget cuts!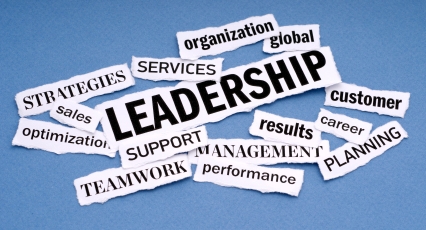 Are you…?
anxious about the impact of the budget cuts on quality of service delivery?
concerned that directors and managers do not  have the required skills to deal with the cuts?
worried about low staff morale amid fears of  redundancies, pay freezes and pension cuts?
fearful of increased stress leading to poor performance?
The good news is that with strong managerial skills and leadership capability, these challenges can be overcome  – resulting in a highly motivated workforce that are able to deliver the changes and performance improvements required.
The bad news however is that most public sector executives and managers do not have the necessary leadership and managerial skills to deliver 'more for less' in these challenging times.
Despite pockets of excellence, too few public sector line managers and supervisors across the public sector as a whole have the necessary management skills to get the most out of their staff, to manage conflict, absence and performance, and to ensure people are coached and developed on the job to improve service delivery at the sharp end.-  CIPD

Significant skills gaps have been reported both in senior and middle managers in a number of areas including change management, performance management and business process improvement.   The top three strategic priorities are Organisational Development, Leadership Development and Skills Development. These are crucial to improving workforce performance in local government. The Local Government Workforce Strategy 2010

Line managers and supervisors in particular lack the people management skills that will be necessary to get more out of their staff and build the kind of team spirit that can see organisations through dark days. CIPD

Public sector chief executives and managers believe they lack the skills needed to deliver services when funding cuts start impacting in 2010 and beyond. Only 16% of managers said their organisations had the resources to manage a reduced budget in 2010. The Hays Public Services Leadership Survey
As a previous senior manager in a London council, I understand the challenges facing public sector organisations and the benefits of executive coaching in transforming performance.
"When budgets are tightened, it is a relatively inexpensive way to develop staff and it also has the benefit of being tailored to an organisation's specific needs. As well as this, coaching has great scope to improve employee engagement, empower people and boost morale at a time of great uncertainty." CIPD
Peak Coaching offers a range of coaching and facilitated workshops that provide executives and managers with the tools, skills and confidence to effectively manage operations despite the cuts.
Benefits of our programmes include
| | |
| --- | --- |
| | improved leadership and managerial skills |
| | improved ability to manage change |
| | improved customer satisfaction |
| | improved communication and relationships with peers and team |
| | improved staff morale and performance |
| | improved ability to manage conflicts |
| | improved absence management |
| | improved value from partnership working |
| | more joined-up approach |
We are offering you a free report which shares some strategies on how to boost performance in these challenging times. It includes research from reputable organisations including the Institute of Directors, Chartered Institute of Personnel and Development, Harvard Business School and Cranfield Management College.
Enter your details below to
access your report:

Don't forget to download your report
Many thanks
Anthony Onabanjo